Organic Mountain Water De-caffe 500g
---
Couldn't load pickup availability
Mountain Water's chemical-free process is excellent at removing caffeine whilst retaining the original flavours of coffee.

Arguably, the best decaf we have had in our roastery for 12 years. It's so delightfully sweet and juicy.

Also has the added feature of Organic certified.

Rich caramel and toffee abound.
Body : Medium

Aroma : Dark cocoa and roasted nuts

Acidity : Medium

Flavor : Sweet apricot, black cherry, nectarine, rich toffee finishing in milk chocolate.
Organic Certified Mountain Water Decaf Coffee 

Each 500g pack contains 100% Arabica Organic certified coffee with caffeine removal by the highly respected chemical-free Mountain Water Process.

This premium specialty-grade, single-origin coffee has been converted to Decaf using the most stringent procedures.

We love its super-sweet toffee flavours, with hints of apricot, black cherry, mandarin, nectarine, black tea, and that long, rich milk chocolate finish.

There is a well-balanced acidity and a smooth finish with this Organic Mountain Water Decaf.

About Hacienda Montecristo.

The Farm has been in the Medina family since 1916 for over five generations.

With a total size of 279.52 hectares cultivated with coffee, making it its main product.

Located in the Mayan Mountains of the municipality of Veracruz in the department of Copán, 15 kilometres from the provincial capital, Santa Rosa de

On the western side of Honduras, Copan has a mild sub-tropical climate.

At Hacienda Montecristo, coffee is carefully grown using environmentally friendly practices. All coffees are monitored and controlled for appropriate drying and milling.

Coffees are grown under a combination of native forest trees like mahogany and other valuable woods such as cedar and laurel.

By applying good agricultural practice and its uniqueness, it has international recognition and is certified with Rainforest Alliance, 4C, UTZ, and Bio Organic.

Altitude Range: 950-1,250 MASL

The processing utilizes thoroughly washed and semi-washed methods, where the coffee will be dried using the African bed system.

Farm Size has a total extension of 754.7 hectares, with 279.52 hectares cultivated with coffee; the rest is pasture and forest.

Social Responsibility:

Having a School on the Farm allows Hacienda Montecristo to give a comprehensive education program for 125 kids.

This education opens new opportunities for families and community members around the Farm.

Interesting fact:-

The diversity of flora and fauna makes Hacienda Montecristo a natural wonder.

A group of biologists spotted over 150 species of birds, including the Doubletoothed kite and the Emerald Toucanet, among others.

We are the largest Decaf roaster in Australia.

For more than 15 years, we have been roasting quality, chemical-free decaf coffee beans for delivery to customers all around Australia.

Our reputation for producing Australia's best-roasted decaf coffee beans remains today.

Organic Mountain Water is a premium decaf bean sourced from one of the best farms in Honduras. Rich, smooth, and creamy with a delicious chocolate finish.

Decaf Vs Traditional Coffee Beans

Please NOTE:

Decaf coffees have a significantly darker green bean appearance than traditional coffee beans.

Once roasted, Decaf coffee beans will appear very dark (almost black). They may emit a light sheen of oil on the outside surface of the roasted beans as soon as 2-3 days after roasting.

This dark colour of roasted Decaf and the light oil sheen does not mean the coffee was over-roasted.

It also does not mean the coffee is stale.

The dark colour and slight sheen are standard for roasted Decaf coffee beans.

The process that removes the caffeine imparts a higher moisture content inside the coffee bean cell structure, generating a darker shade and oily outer appearance.

We have developed a reputation for roasting some of the best decaf beans in Australia, and it starts with selecting and using the absolute best quality decaf green beans.

Most roasters struggle to produce a pleasant-tasting Decaf as they only do it sometimes. Because raw Decaf has a different appearance, moisture and density than traditional coffees, many coffee companies end up over-roasting Decafs, making it bitter and ashy.

Our roasting equipment has finer air and temperature control, enabling us to produce a wonderfully soft heat that suits the decaf roasting process.

We are famous for roasting some of Australia's best decaf coffee beans, and we are sure you will enjoy them.
Not going to be home or need to provide instructions ? No problem at all, please ensure you visit our cart page first before checking out to set Authority To Leave (Signature Not Required) and add instructions.

Free AusPost standard shipping for orders over $120.

AusPost Express option available.

We ship fast - orders received before 3pm sent same day.

Because we care - all orders are packed into cartons to protect. Never satchels.

How are shipping costs calculated : Unfortunately, there are no fixed or universal parcel costs (except satchels, but that means high risk of damage). Freight providers use destination location (postcode), cubic volume (size) and weight to charge. We try our best to offer competitive rates.

To obtain a shipping estimate, please add all the items to the Cart, then View Cart, down the left corner click on Estimate Shipping, enter your State and Postcode.

How long will it take : Nobody can really say, but the good news is we dispatch very fast, within an hour. You will also receive notifications and tracking details and the best part is due to our large size, we lodge directly into a major hub, eliminating 1 or 2 days transit time, meaning your parcel arrives faster.
We use the flexible Recurpay system for managing customer subscriptions.

You can make changes at any time to quantity, date, payment method or you can pause the subscription and resume again when ready.

Save 5% and never worry about ordering or running out of the best tasting coffees again.

NOTE: Minimum of 2x orders apply before cancelling.
Brew recipes are a guide only
Espresso brew recipe
Espresso brew recipes assume professional or commercial equipment (machine in grinder) are used.
For domestic (consumer) grade, please ensure you adjust the suggested values accordingly.
Dose - 20 grams
Yield - 39 grams
Brew Time - 30 seconds
Ratio - 1 : 1.95
Tips - One of the challenges with chemical-free (water-based) Decaf coffee extractions is the higher rates of swelling (blooming) for the ground decaf compared to conventional coffees.
This means you may need to allow for greater expansion in the portafilter of the ground coffee.
It makes for a more challenging experience as the grind and dose must be accurately calibrated to your equipment.
Try first by starting out on the slightly coarser side of medium for standard espresso and then working your way towards a finer setting or compensating using a higher dose to achieve the ideal extraction rates.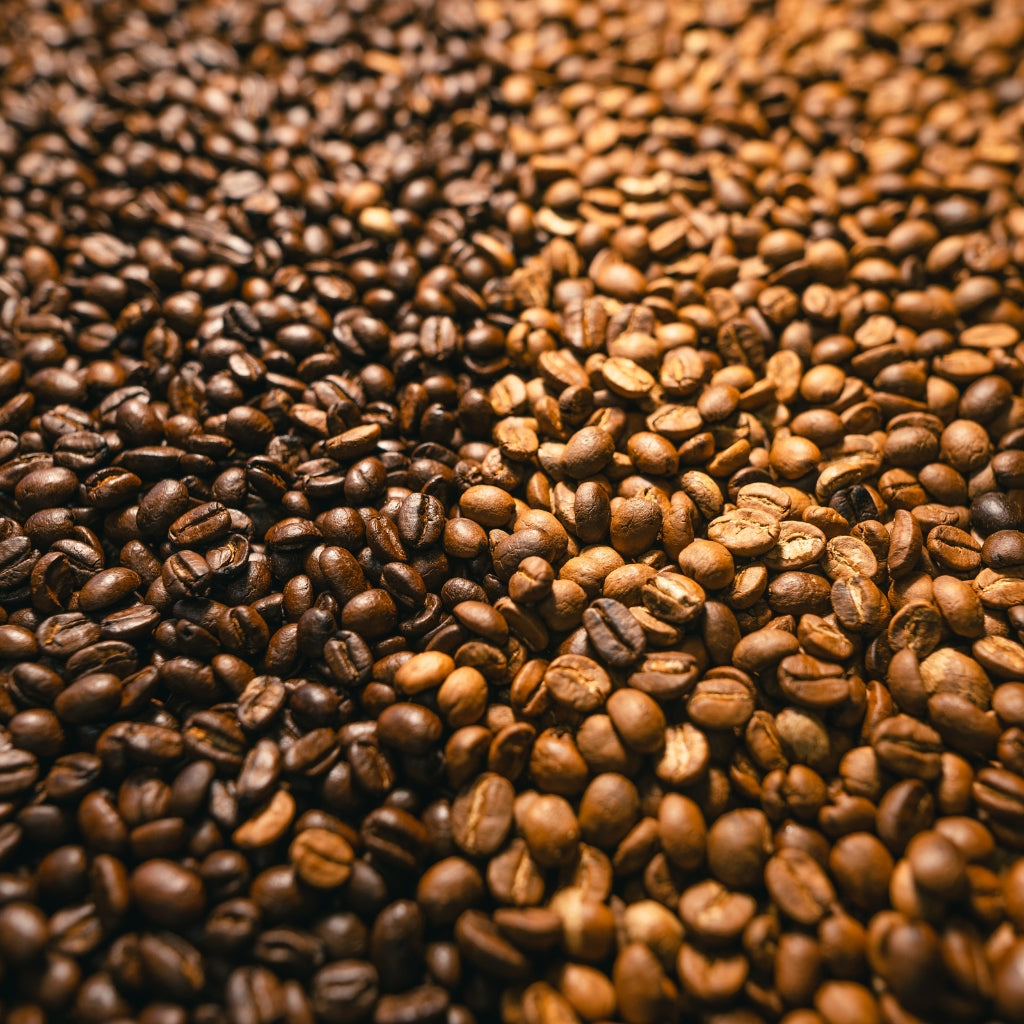 How we roast your coffees
light, medium or dark
Each coffee in our store has a unique roast profile carefully engineered and continuously updated to achieve the best balance of flavor, body, complexity, acidity, sweetness and finish.
It's a never-ending process with new lots arriving almost weekly along with the constantly changing Melbourne weather conditions.
We don't use light, medium or dark as our guide. That's so outdated and quite frankly inaccurate with around 20 shades each of light, medium and dark.
The external or outside color is never a true indicator of a coffee's cup attributes (or performance).
In other words, coffee can appear dark outside but have under-developed internals (sour, flat, weak, thin, etc.) if it was roasted poorly.
Similarly, a light exterior can easily mask or hide internal scorching or invalid roasting profile.
The target for all of our coffees (excluding specific filter roast products that are intentionally roasted lighter) is medium.
Think cafe style and coffee that is best suitable for espresso or traditional brewing devices.
What's critically important to us is that we extract maximum goodness for you to enjoy.
After 20 years and hundreds of thousands of batches, we think our Tier 1 infrastructure, skills and experience surpass the market.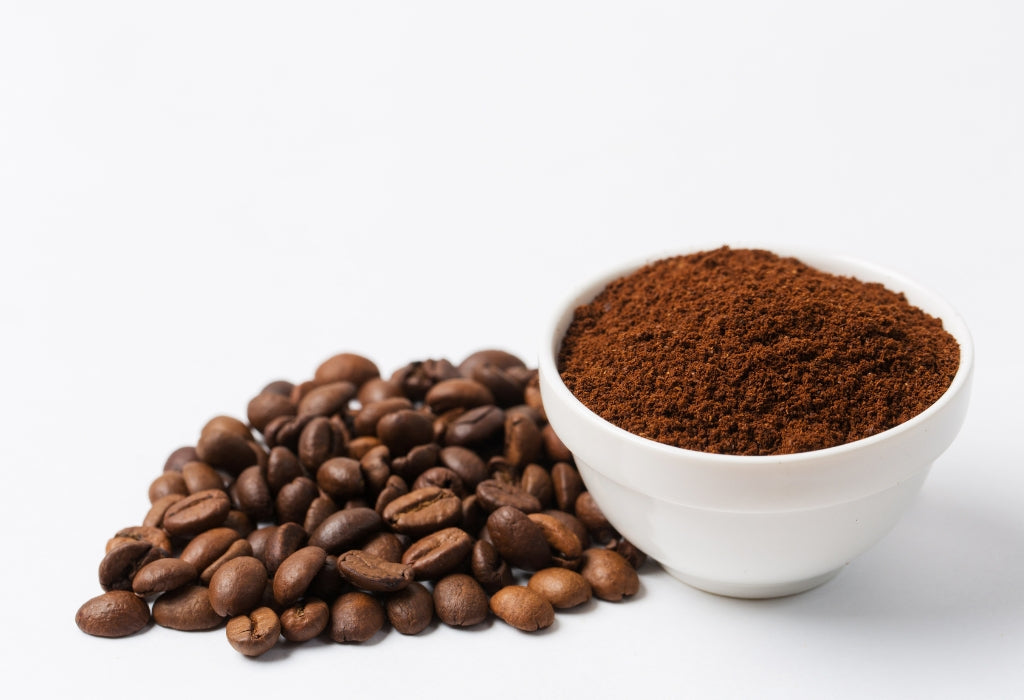 did you know about
Ground coffee
Ground coffee will lose around 80% of essential vitality after 15 minutes oxygen exposure. Even ground coffee inside of a sealed, unopened bag will stale considerably within 2 weeks.
Some brewing applications, such as espresso, require roasted coffee in peak freshness to produce a delicious extraction. Other brew methods are less sensitive to the impact of staling coffee.
To ensure freshness, we never hold, store or manufacture any ground coffees. All our coffees are packed as whole beans within 1hr of roasting to lock in freshness.
When a customer orders ground coffee, we take fresh roasted beans, cut the seal, grind, clean and re-seal within 60 seconds. All at the moment your order is packed for dispatch.
We recommend for the best coffee experience to consider purchasing whole beans and grind only enough to brew just moments beforehand.
Total 5 star reviews: 40
Total 4 star reviews: 0
Total 3 star reviews: 0
Total 2 star reviews: 0
Total 1 star reviews: 0
100%
would recommend this product
Mark T.

Verified Buyer

We recommend.

This gives us a nice full flavor without any harsh tastes or caffeine. We would not hesitate in recommending this product.

Andrew S.

Verified Buyer

Do recommend.

Thanks for the prompty delivery. Product works well and we would buy again.

Suzie W.

Verified Buyer

Top score and recommended.

Excellent product and smelled amazing.

Marcos D.

Verified Buyer

Thank you for giving us real coffee taste without the caffeine.

Wife is pregnant with our 2nd. This time around we are all drinking decaf coffee so this came in handy. Thank you.

Sam R.

Verified Buyer

Supre Impressed.

Both of us are on a caffeine detox. We tried this decaf and was really impressed with the flavors.
Reviews Loaded
Reviews Added