Ethiopia Yirgacheffe Coffee
---
Couldn't load pickup availability
Washed Grade 1 Yirgacheffe.

With a hint of delicious oak, sweet lemon and honey.

A beautiful black tea and frangipani aroma with complex caramel, toffee and chocolate tones.
Body : Medium, rounded

Aroma : Jasmine, frangipani, oak

Acidity : High, lemon, citric.

Flavor : Black tea, touch of honey with a smooth and rich finish
The King of Coffees

Yirgacheffe has a well-earned reputation as the King of Coffees.

Ethiopia is known as the spiritual birthplace of coffee. 

Technically, it was Yemen, but Ethiopia is where coffee started to grow as a commodity and become famous.

As a coffee-growing origin, Ethiopia is keenly watched by coffee roasters worldwide, despite being only the 7th or 8th ranked producer by volume.

So why do so many coffee roasters continue to monitor or care about what happens in Ethiopia?

It's because Ethiopian coffees can be a game-changer, especially in blends.

To take a football analogy - Buddy Franklin, Garry Ablett Jnr, Dustin Martin, Lionel Messi, and Christiano Ronaldo. It's the X-factor we are talking about here.

Coffees from Ethiopia are intense, complex and, in many respects, essential for super-charging coffee blends.

With such fantastic complexity, Ethiopia has different growing regions and varietals that produce unique and distinctive coffee characteristics.

There are also two different processing methods for Ethiopians - washed or natural (sun-dried)- producing entirely different cup outcomes.

Two lots of Ethiopian coffees rarely taste the same. Even coffees from neighbouring farms will taste remarkably different.

Generally speaking, the qualities of most Yirgacheffe coffees will be some of the best available in Africa.

Often, Yirgacheffe sets the standard or benchmark for the entire region. Seeing an "ordinary or mediocre" Yirgacheffe on the market is rare.

Yigacheffe coffees tend to be sweeter and more tea-like than rustic and bold coffees from other areas of Ethiopia.

Washed versus natural processed

In washed coffees, Yirgacheffe produces a potent, small, dense, rounded bean with a punchy flavour and clean fruit elements that reward the drinker with a satisfying finish.

Think stone fruit, apricot, lemon, citrus, honey and oak with berry complexity.

For dry processed (or natural) preparations, the Yirgacheffe coffees provide some of the most potent aromatics of any coffee.

Those natural-processed "fruit bombs" deliver insane sweet, clean, fruity elements unrivalled by other origins.

One of the most remarkable features of Ethiopia Yirgacheffee coffee is its versatility in any brew method application.

We source, roast and sell washed Ethiopian Yirgacheffe lots.

Our preference for washed Ethiopians is due to the intense fruitiness of natural (dry) processed Ethiopian Yirgacheffe coffees. Those naturally processed Ethiopians may, in some cases, be too much for our customers.

Washed versions of Yirgacheffe still have delicious fruit complexity, and they also come with the added benefits of some chocolate and caramel notes to help balance the cup.

Why has the price increased?

Ethiopia has always been a challenging origin for sourcing coffee.

The shipping ports are overloaded and congested; sometimes, a container can take many months to clear and ship. 

Transport and port infrastructure remain sub-standard, and the internal bureaucracy makes attempting to organise anything sensible a nightmare.

Ethiopia continues a multi-year civil war, a government trying to control the flow of goods via a highly regulated exchange.

Now, we have the local currency devaluing at astonishing rates.

Coffee sellers in Ethiopia are increasing their prices to avoid getting stuck with the country's currency.

They are taking this action as a precautionary measure to protect their business.

As a consequence, Ethiopian coffees are expensive.

They were expensive before due to intensity and cup quality, but now they are on another price level. 
Not going to be home or need to provide instructions ? No problem at all, please ensure you visit our cart page first before checking out to set Authority To Leave (Signature Not Required) and add instructions.

Free AusPost standard shipping for orders over $120.

AusPost Express option available.

We ship fast - orders received before 3pm sent same day.

Because we care - all orders are packed into cartons to protect. Never satchels.

How are shipping costs calculated : Unfortunately, there are no fixed or universal parcel costs (except satchels, but that means high risk of damage). Freight providers use destination location (postcode), cubic volume (size) and weight to charge. We try our best to offer competitive rates.

To obtain a shipping estimate, please add all the items to the Cart, then View Cart, down the left corner click on Estimate Shipping, enter your State and Postcode.

How long will it take : Nobody can really say, but the good news is we dispatch very fast, within an hour. You will also receive notifications and tracking details and the best part is due to our large size, we lodge directly into a major hub, eliminating 1 or 2 days transit time, meaning your parcel arrives faster.
We use the flexible Recurpay system for managing customer subscriptions.

You can make changes at any time to quantity, date, payment method or you can pause the subscription and resume again when ready.

Save 5% and never worry about ordering or running out of the best tasting coffees again.

NOTE: Minimum of 2x orders apply before cancelling.
Brew recipes are a guide only
Espresso brew recipe
Espresso brew recipes assume professional or commercial equipment (machine in grinder) are used.
For domestic (consumer) grade, please ensure you adjust the suggested values accordingly.
Dose - 21.5 grams
Yield - 42 grams
Brew Time - 30 seconds
Ratio - 1 : 1.7
Tips - Goodness, what a classy coffee regardless of the application.
As a black brew, there are juicy and delicious citrus acids that dance across the palate.
In milk or dairy alternatives, the incredible sweetness shines through.
For a washed Ethiopian Grade 1 coffee the grind needs to be more in the middle range of your espresso extraction.
Highly versatile for either black or white brews - just be careful of the grounds blooming and swelling in the portafilter.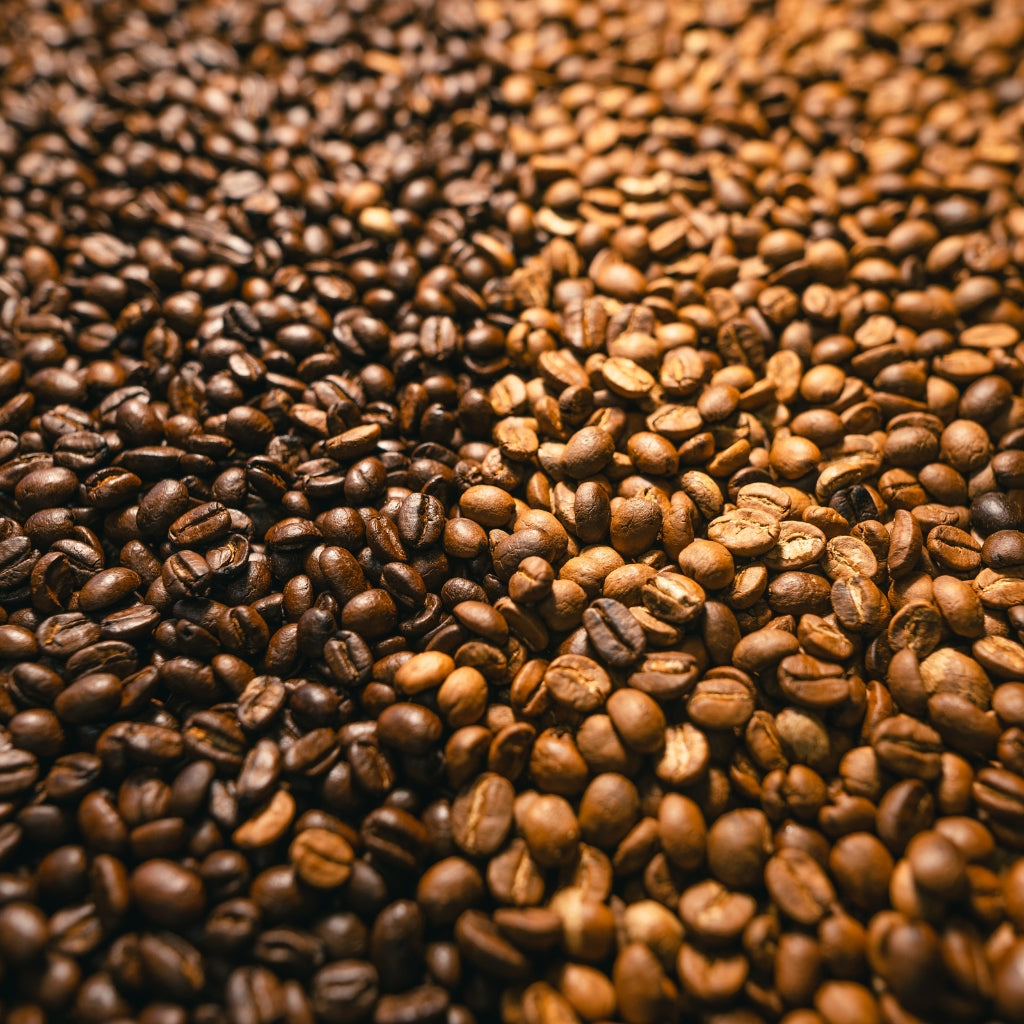 How we roast your coffees
light, medium or dark
Each coffee in our store has a unique roast profile carefully engineered and continuously updated to achieve the best balance of flavor, body, complexity, acidity, sweetness and finish.
It's a never-ending process with new lots arriving almost weekly along with the constantly changing Melbourne weather conditions.
We don't use light, medium or dark as our guide. That's so outdated and quite frankly inaccurate with around 20 shades each of light, medium and dark.
The external or outside color is never a true indicator of a coffee's cup attributes (or performance).
In other words, coffee can appear dark outside but have under-developed internals (sour, flat, weak, thin, etc.) if it was roasted poorly.
Similarly, a light exterior can easily mask or hide internal scorching or invalid roasting profile.
The target for all of our coffees (excluding specific filter roast products that are intentionally roasted lighter) is medium.
Think cafe style and coffee that is best suitable for espresso or traditional brewing devices.
What's critically important to us is that we extract maximum goodness for you to enjoy.
After 20 years and hundreds of thousands of batches, we think our Tier 1 infrastructure, skills and experience surpass the market.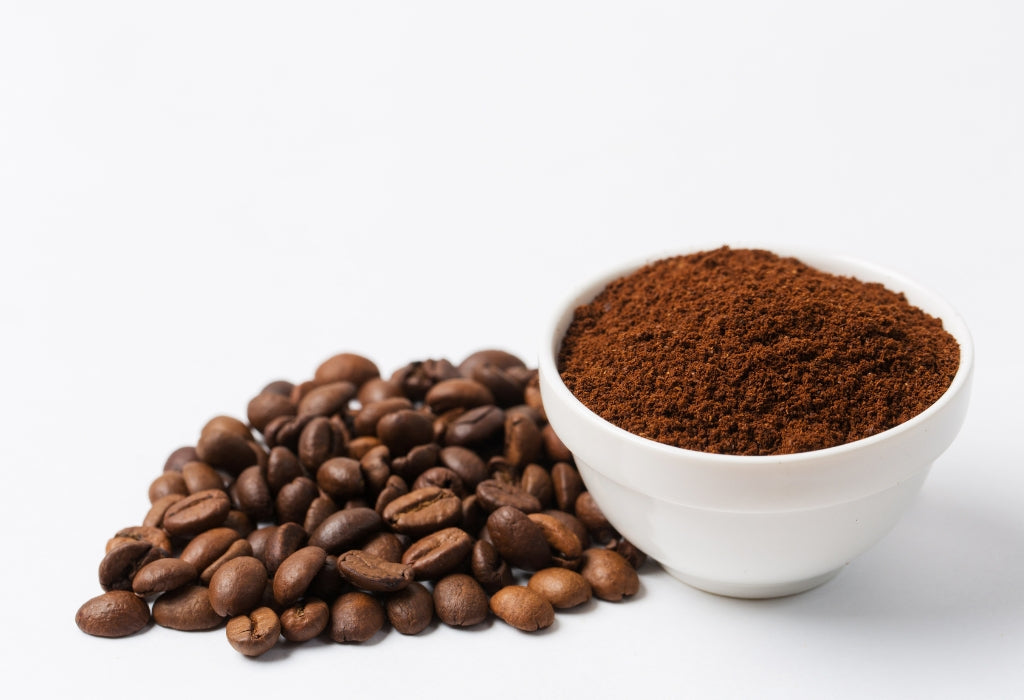 did you know about
Ground coffee
Ground coffee will lose around 80% of essential vitality after 15 minutes oxygen exposure. Even ground coffee inside of a sealed, unopened bag will stale considerably within 2 weeks.
Some brewing applications, such as espresso, require roasted coffee in peak freshness to produce a delicious extraction. Other brew methods are less sensitive to the impact of staling coffee.
To ensure freshness, we never hold, store or manufacture any ground coffees. All our coffees are packed as whole beans within 1hr of roasting to lock in freshness.
When a customer orders ground coffee, we take fresh roasted beans, cut the seal, grind, clean and re-seal within 60 seconds. All at the moment your order is packed for dispatch.
We recommend for the best coffee experience to consider purchasing whole beans and grind only enough to brew just moments beforehand.
Total 5 star reviews: 52
Total 4 star reviews: 0
Total 3 star reviews: 0
Total 2 star reviews: 0
Total 1 star reviews: 0
100%
would recommend this product
Sharon L.

Verified Buyer

Good and great

Goodness there is plenty of good in this coffee

Kim R.

Verified Buyer

Totally nailed the perfect coffee.

No more searching for coffee. This absolutely nailed it.

Luke T.

Verified Buyer

Taste is amazing

Not only is it fresh, the taste is amazing

Tania W.

Verified Buyer

Forget the rest this is the best

Yirgacheffe

This is the best I have tasted.
Reviews Loaded
Reviews Added