Organic Mixed Pack Coffee Capsules - 45
---
Couldn't load pickup availability
Caramel, toffee, cherry and dark chocolate.
Organic Nespresso Compatible Classic Capsules

Buy our popular Mixed Pack containing 15x of our three premium single-origin, Nespresso-compatible, 100% arabica, fully-certified Organic coffee capsules.

You will receive 15 delicious Guatemala, Colombia and Peru Organic capsules, a total of 45 capsules (or pods as they are sometimes known).

Enjoy the pure taste of our coffee, made from premium Arabica beans that are certified organic and free from any harmful additives.

Roasted at our facility in Melbourne and converted on our in-house capsule plant.

The capsules are sensationally sweet and delicious with toffee, caramel, cherry and dark chocolate flavours.

Absolute freshness - roasted in our Melbourne facility and packed in an advanced capsule system to protect critical flavours and aromas.

Rest assured that our coffee capsules are crafted solely with 100% certified organic Arabica coffee beans and guaranteed free from harmful chemicals, pesticides, and fertilizers.

We control everything in-house. We are sourcing raw coffee, roasting, de-gas, grinding, filling, packing, selling, and dispatching.

Customers tell us our capsules are superior to anything else on the market.

Our capsules are sweet - not bitter, never bland or harsh. You can drink our capsule coffee black.
Our Organic arabica capsules are compatible with original/classic Nespresso systems.

This includes models such as Inissia, Essenza Mini, Citiz, Pixie, Lattisima One, Lattisima Touch, Expert, Prodigio, U, Kitchen Aid, Latitsima Pro, Old Essenza, Creatista.

Sorry, our capsules will NOT suit Nespresso Vertuo, Nespresso Commercial (Professional), Aldi, CaffItaly, Lavazza Blue, Dulce Gusto, MAP, Phillips Senseo or any of the Illy proprietary systems. 
Not going to be home or need to provide instructions ? No problem at all, please ensure you visit our cart page first before checking out to set Authority To Leave (Signature Not Required) and add any instructions.

Free AusPost standard shipping for orders over $120.

AusPost Express option available.

We ship fast - orders received before 3pm sent same day.

Protective Shipper Bags for Capsules. All capsules are packed in a protective shipper bag of 15x capsules each. The protective shipper bag provides cushioning during transit.

How are shipping costs calculated : Unfortunately, there are no fixed or universal parcel costs (except satchels, but that means high risk of damage). Freight providers use destination location (postcode), cubic volume (size) and weight to charge. We try our best to offer competitive rates.

How long will it take : Nobody can really say, but the good news is we dispatch very fast, within an hour. You will also receive notifications and tracking details and the best part is due to our large size, we lodge directly into a major hub, eliminating 1 or 2 days of transit time, meaning your parcel arrives faster.
We use the flexible Recurpay system for managing customer subscriptions.

You can make changes at any time to quantity, date, payment method or you can pause the subscription and resume again when ready.

Save 5% and never worry about ordering or running out of the best tasting coffees again.

NOTE: Minimum of 2x orders before cancelling.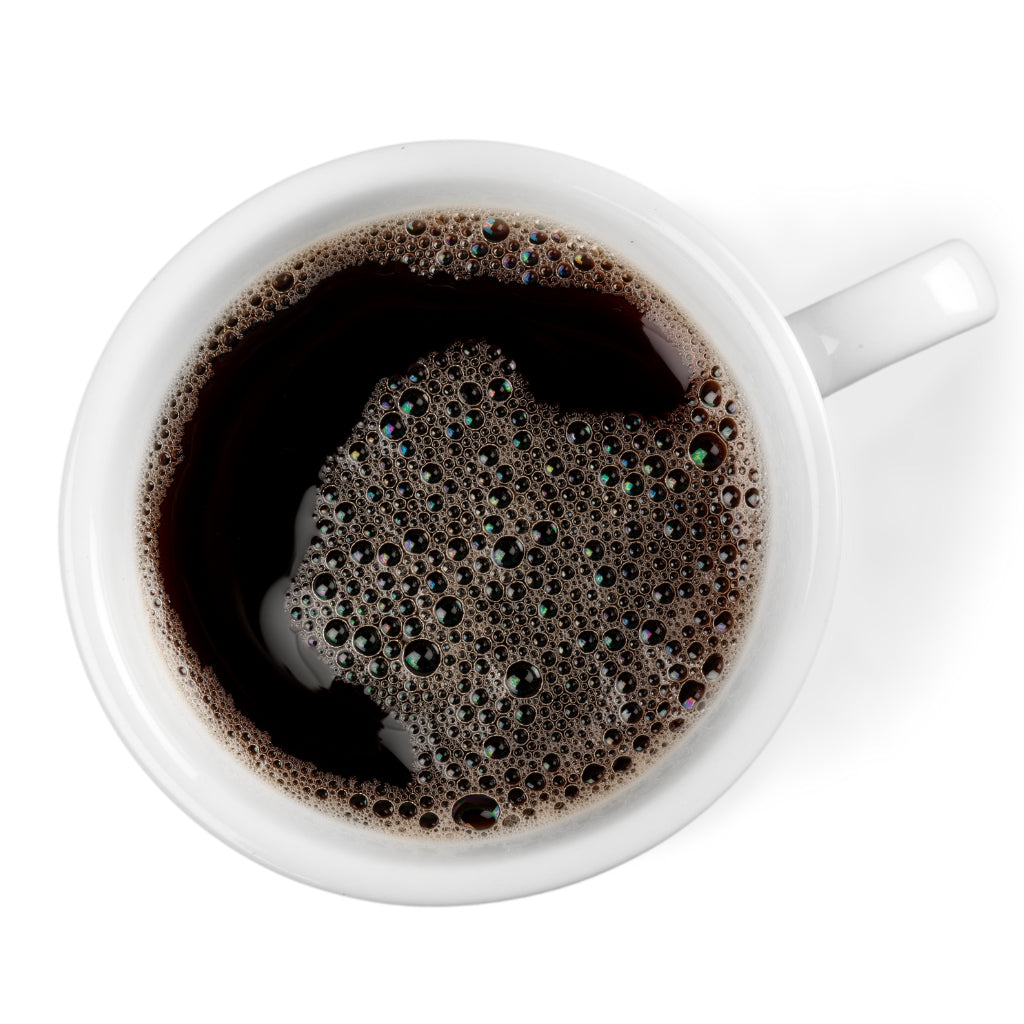 why our capsules taste better
sweet and aromatic
Customers tell us our capsules are the sweetest tasting on the market, they can actually drink them black with no sugar or milk.
There is a simple reason why.
It's no surprise that most manufacturers use large amounts of cheap, harsh, bad tasting robusta in their capsules to provide "punch" as capsules can only be dosed with around 5g of coffee.
Robusta is a key ingredient in capsules, pods, instant coffee, and energy drinks as it delivers 2 - 3 times more caffeine per gram compared to the sweeter tasting and more expensive arabica coffees typically used in cafe coffees.
To put this into context, cafe espresso uses around 14 to 20 grams per cup. As you can see that's a big difference to the small 5+ gram dosage of a capsule or pod.
Robusta is grown at low altitude, drowning in chemical fertilizers and pesticides. Quality arabica is grown in high altitides with little or no chemicals and only arabica is available certified Organic.
We have always exclusively used high grade arabica coffees for beans, ground and capsules. When you know how to roast coffee properly, with care and precision, it's possible to create amazing tastes and flavors.
Our 100% arabica capsules are also 100% certified Organic - no chemicals, no pesticides and no fertilizers.
proudly making our own capsules
locking in quality
There are less than a dozen capsule plants in Australia, yet more than 2,000 retailers. This means a lot of coffee brands, including many well-known brands are selling outsourced capsules.
Most outsource the entire process, including the important elements of selecting the coffee and roasting.
Despite clever branding and packaging providing an illusion of quality, outsourcing the ingredients inevitably results in cheap, low grade products without traceability.
We do things differently.
Everything is in-house from sourcing raw coffee, roasting, degas, conversion, packaging, selling, shipping, etc. Nothing outsourced means we control the entire end-to-end lifecycle.
Our capsules are precision manufactured and packaged in a co-polymer capsule base manufactured from recycled materials.
We have the industry's best performing capsule base with an OTR rating of 0.0004 cm3/day/capsule, providing effective shelf life of greater than 12 months before reaching 2% O2 level.
Our capsules create a freshness seal that performs up to 10 times better than bio/compostable/recycled capsules.
Materials used in the construction of our co-polymer capsule base require less than 30% of the carbon footprint compared to aluminum.
Our capsule base is globally certified by HANSECONTROL.
Total 5 star reviews: 18
Total 4 star reviews: 0
Total 3 star reviews: 0
Total 2 star reviews: 0
Total 1 star reviews: 0
100%
would recommend this product
Steve M.

Verified Buyer

Best tasting pods available

Wife refuses to drink anything else now. Addicted.

Lisa H.

Verified Buyer

Really good product and price.

Love the product and the service and the price.

Eddie V.

Verified Buyer

How come I did not find these earlier

We had so many misses with other brand pods. These are great.

Geraldine D.

Verified Buyer

Brilliant chocolate taste with Guatemala

A dash of milk with the Guatemala capsule and it was like drinking a chocolate milk shake. Yummo.

Vivian H.

Verified Buyer

We liked the Peru best

Peru capsules had good toffee taste.
Reviews Loaded
Reviews Added