Colombia Coffee Beans
---
Couldn't load pickup availability
Colombian coffee are the true workhorse origin of the coffee world.

They punch well above their weight, carrying through amazingly high levels of flavor and acids to any cup profile.

Our seasonal Colombian is from the highly respected Tolima - known for producing wonderful rich coffees with lovely dark chocolate and sweet caramel.

A highly versatile coffee that can be used across any brew application - espresso, plunger, drip, filter, stovetop, percolator.
Body : medium

Aroma : bakers cocoa

Acidity : grape, dark berries

Flavor : intense dark chocolate, toffee, caramel and candy sweetness
Bold, rich, high flavoured.

The classic hallmarks of quality Colombian coffee are rounded flavour and balanced acidity.

Colombia has a highly-regarded and ambitious coffee heritage spread over thousands of small landholders.

Compared to other origins like Brazil with mega-sized farms, Colombia's coffee farms take a remarkably different approach with a higher number of smaller-sized farms.

These smaller farms produce quality crops across a diverse range of cup profiles all year round.

Colombia is a big coffee producer in volume and geography - ranked between #4 and #5 globally.

One of the best features of Colombian coffees is that you can source fresh crops throughout the calendar year.

In contrast, all other origins have distinct 6 or 12 monthly seasons.

Colombia has always commanded respect across the coffee-buying market as a producer of exceptional export qualities.

The country is also well-known and trusted by coffee consumers around the world.

Perhaps one of the most popular coffee-growing countries.

The cup profile of classic Colombian is a rich, intense and rounded cup with hints of blackberry, cocoa, chocolate and caramel.

Colombian coffees have a delightfully clean acid that works remarkably well for milk-based espresso.

Supremo versus Excelso - which is best?

There are two main types or classifications of Colombian beans - Supremo and Excelso.

Sorry to disappoint - there is no winner here.

Both types produce exceptional coffees. It comes down to the preferences of coffee roasters as to which is selected.

You may be surprised that only Colombian coffee types - Supremo and Excelso- are defined by physical sizing.

It's never taste or flavour.

Supremo is a giant-sized bean, with Excelso being smaller in physical appearance.

A more giant coffee bean means less flavour or sweetness. 

Size means nothing in the world of coffee, and we prefer the sweetness of Excelso coffee over Supremo.

Why Colombian Coffees are so popular

Besides the fantastic quality, great flavour and rounded cup, Colombian coffees are popular due to their abundant availability throughout the year.

Colombia is unique in the coffee growing origins as a large physical area means the crop cycles occur at different times of the year.

For all other coffee-growing countries, the crop cycles are fixed periods once or twice a year.

With Colombia, as soon as one area (or Department as they are known) finishes their harvest, it's time for another place to begin.

How we source Colombian coffee

Throughout 12 months, we would source between 6- 8 different Colombian lots.

We hold at least five Colombian lots at any time in our roastery. The lots are rotated through our JustFreshRoasted store daily.
Not going to be home or need to provide instructions ? No problem at all, please ensure you visit our cart page first before checking out to set Authority To Leave (Signature Not Required) and add instructions.

Free AusPost standard shipping for orders over $120.

AusPost Express option available.

We ship fast - orders received before 3pm sent same day.

Because we care - all orders are packed into cartons to protect. Never satchels.

How are shipping costs calculated : Unfortunately, there are no fixed or universal parcel costs (except satchels, but that means high risk of damage). Freight providers use destination location (postcode), cubic volume (size) and weight to charge. We try our best to offer competitive rates.

To obtain a shipping estimate, please add all the items to the Cart, then View Cart, down the left corner click on Estimate Shipping, enter your State and Postcode.

How long will it take : Nobody can really say, but the good news is we dispatch very fast, within an hour. You will also receive notifications and tracking details and the best part is due to our large size, we lodge directly into a major hub, eliminating 1 or 2 days transit time, meaning your parcel arrives faster.
We use the flexible Recurpay system for managing customer subscriptions.

You can make changes at any time to quantity, date, payment method or you can pause the subscription and resume again when ready.

Save 5% and never worry about ordering or running out of the best tasting coffees again.

NOTE: Minimum of 2x orders apply before cancelling.
Brew recipes are a guide only
Espresso brew recipe
Espresso brew recipes assume professional or commercial equipment (machine in grinder) are used.
For domestic (consumer) grade, please ensure you adjust the suggested values accordingly.
Dose - 20 - 22 grams
Yield - 40 grams
Brew Time - 29 seconds
Ratio - 1 : 1.8
Tips - Our current Colombia is from Huila with a larger screen size being somewhat closer to Supremo than Excelso. As a more complex and denser bean, accurately set grind and dose for adequate yield.
Coffee is probably better suited to milk or dairy alternatives than black brews as the malic acids tend to give superior sweetness with dairy/alternatives added.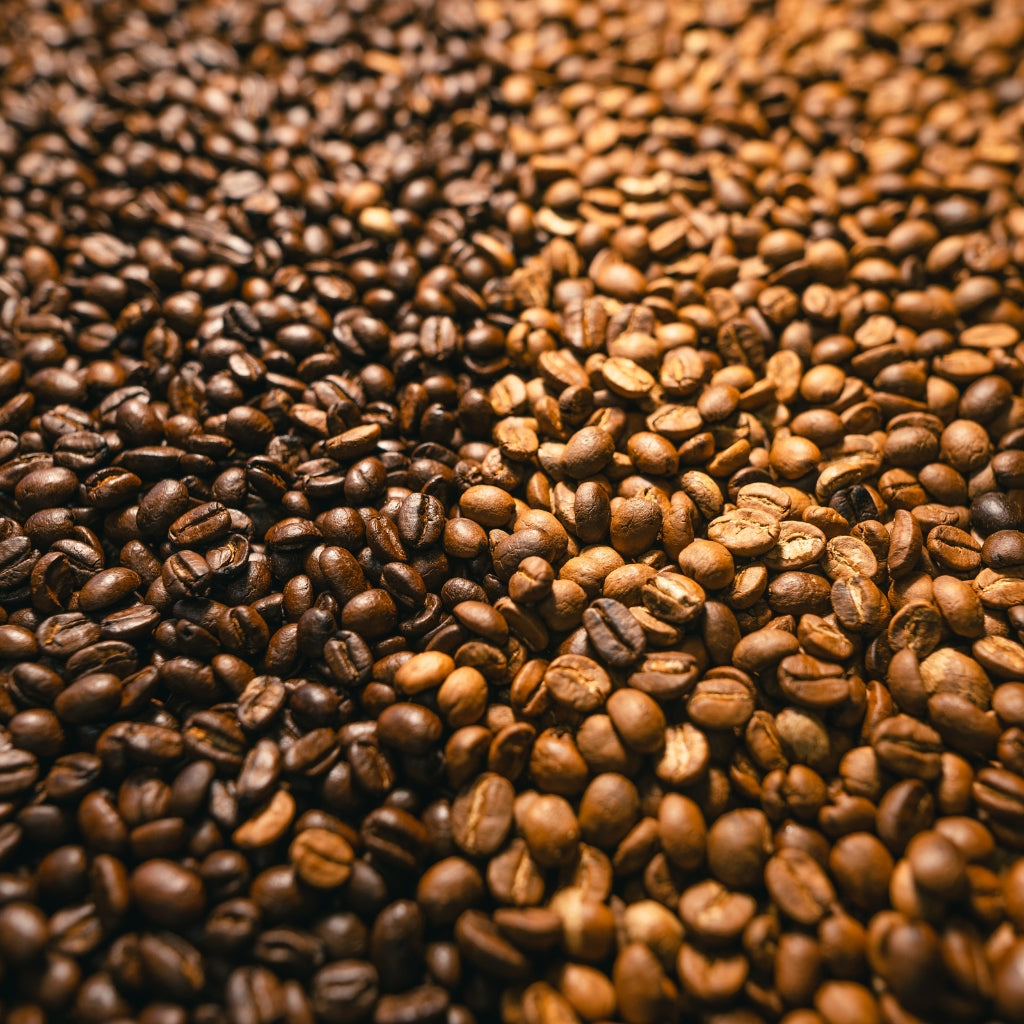 How we roast your coffees
light, medium or dark
Each coffee in our store has a unique roast profile carefully engineered and continuously updated to achieve the best balance of flavor, body, complexity, acidity, sweetness and finish.
It's a never-ending process with new lots arriving almost weekly along with the constantly changing Melbourne weather conditions.
We don't use light, medium or dark as our guide. That's so outdated and quite frankly inaccurate with around 20 shades each of light, medium and dark.
The external or outside color is never a true indicator of a coffee's cup attributes (or performance).
In other words, coffee can appear dark outside but have under-developed internals (sour, flat, weak, thin, etc.) if it was roasted poorly.
Similarly, a light exterior can easily mask or hide internal scorching or invalid roasting profile.
The target for all of our coffees (excluding specific filter roast products that are intentionally roasted lighter) is medium.
Think cafe style and coffee that is best suitable for espresso or traditional brewing devices.
What's critically important to us is that we extract maximum goodness for you to enjoy.
After 20 years and hundreds of thousands of batches, we think our Tier 1 infrastructure, skills and experience surpass the market.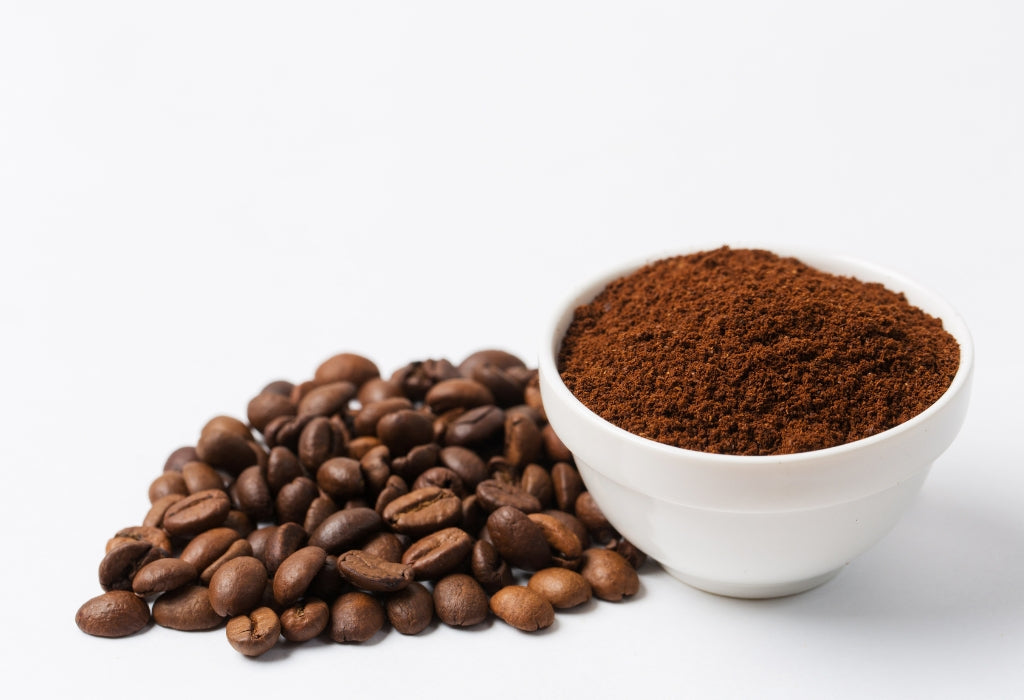 did you know about
Ground coffee
Ground coffee will lose around 80% of essential vitality after 15 minutes oxygen exposure. Even ground coffee inside of a sealed, unopened bag will stale considerably within 2 weeks.
Some brewing applications, such as espresso, require roasted coffee in peak freshness to produce a delicious extraction. Other brew methods are less sensitive to the impact of staling coffee.
To ensure freshness, we never hold, store or manufacture any ground coffees. All our coffees are packed as whole beans within 1hr of roasting to lock in freshness.
When a customer orders ground coffee, we take fresh roasted beans, cut the seal, grind, clean and re-seal within 60 seconds. All at the moment your order is packed for dispatch.
We recommend for the best coffee experience to consider purchasing whole beans and grind only enough to brew just moments beforehand.
Total 5 star reviews: 56
Total 4 star reviews: 0
Total 3 star reviews: 0
Total 2 star reviews: 0
Total 1 star reviews: 0
100%
would recommend this product
Great

I really enjoyed the rich, smooth flavour

Madelyn B.

Verified Buyer

Great coffee

I really enjoyed this coffee….this was the first time I used this company and the service was far beyond others I have tried thank you I will most certainly purchase from you again

Really lovely flavoured coffee

The Colombia coffee beans are the 2nd bean I've tried from JustFreshRoasted, the package arrives quickly with a hand written Roasted On Date, which I appreciate.

These beans make a lovely drink (I drink milk drinks and long blacks only so can't talk to espresso).

The one thing I did find a bit confusing is the brew recipie on the website for this bean. The Extract amount and ratio don't seem to match - but I might be missing something as I am very much a novice with this.

I use a Barista Express Impress, so nothing fancy, with a dose of 19g (about the max I can get away with in this particular machine, and the coffee is just brilliant. Very smooth and yet quite rich tasting. I love it!

Darren B.

Verified Buyer

Better than the professionals.

This is the first time we have bought coffee for home with our new Breville machine as we try to save money by cutting down on takeaways. Have to say it was even better than the coffee we get from the local. Bonza.

Timothy S.

Verified Buyer

Exceeded our expectations.

Times are tough and to find a seller offering quality coffee at this price was a bonus. Our expectations were low and after trying the coffee we now know why all the other reviews were so glowing. Really good product
Reviews Loaded
Reviews Added