Burundi Filter Roast Coffee
---
Couldn't load pickup availability
The predominant varietal grown in Burundi is bourbon or derivatives of bourbons.

Bourbon is highly sought after and prized within the global coffee industry for delivering fantastic sweetness and a prodigious body in coffee.

Buttery body, complexity and delightfully balanced cup.

Apricot jam, tamarind, dates and rich caramel.
Body : Buttery, full and rounded

Aroma : Blackberry and cocoa

Acidity : Delicate and clean

Flavor : Apricot jam, tamarind, dates and caramel
Deliciously sweet.

When first trying this coffee in Jan, we knew it was something special and a real standout.

This Burundi coffee has rightfully earned its place among a group of high-performance filter roast options.

For a coffee to be eligible as a filter roast offering, it must exhibit ultra-clean flavours and a fruit-driven palate.

Hailing from the respected Nyagashiha washing station, part of the famous Akawa Project, producers of the finest Burundi coffees.

This coffee is roasted lighter for "filter style", suitable for most modern or contemporary brewing devices.

A filter-style roast has a shorter period, lower finishing temperature and exhibits less body compared to an espresso roast style.

However, filter-style roasts will deliver higher and sweeter acidity, greater fruit complexity and clarity of flavours. 

Filter roast styles are intended to eliminate the "roasted" notes from the coffee.

For traditional milk-based espresso beverages with added dairy or dairy alternatives, please consider selecting our other Burundi products in the store roasted for everyday espresso style. 

It's the same coffee but roasted to normal cafe-style medium roast levels.

Espresso enthusiasts accustomed to using lighter roasts should consider buying this Burundi Filter Roast, which produces beautiful and delicious nectar.

Juicy, fruity and super clean due to the thoroughly washed preparation.
Not going to be home or need to provide instructions ? No problem at all, please ensure you visit our cart page first before checking out to set Authority To Leave (Signature Not Required) and add instructions.

Free AusPost standard shipping for orders over $120.

AusPost Express option available.

We ship fast - orders received before 3pm sent same day.

Because we care - all orders are packed into cartons to protect. Never satchels.

How are shipping costs calculated : Unfortunately, there are no fixed or universal parcel costs (except satchels, but that means high risk of damage). Freight providers use destination location (postcode), cubic volume (size) and weight to charge. We try our best to offer competitive rates.

To obtain a shipping estimate, please add all the items to the Cart, then View Cart, down the left corner click on Estimate Shipping, enter your State and Postcode.

How long will it take : Nobody can really say, but the good news is we dispatch very fast, within an hour. You will also receive notifications and tracking details and the best part is due to our large size, we lodge directly into a major hub, eliminating 1 or 2 days transit time, meaning your parcel arrives faster.
We use the flexible Recurpay system for managing customer subscriptions.

You can make changes at any time to quantity, date, payment method or you can pause the subscription and resume again when ready.

Save 5% and never worry about ordering or running out of the best tasting coffees again.

NOTE: Minimum of 2x orders apply before cancelling.
Brew recipes are a guide only
Espresso brew recipe
Espresso brew recipes assume professional or commercial equipment (machine in grinder) are used.
For domestic (consumer) grade, please ensure you adjust the suggested values accordingly.
Dose - 21.5 grams
Yield - 42 - 46 grams
Brew Time - 26 seconds for espresso
Ratio - 1 : 2
Tips - Like any lighter roast, the setup for espresso extraction requires careful attention to grind and dose. As a high-density washed coffee, the ground coffee will swell and bloom considerably during espresso brewing.
Keeping the grind a bit coarser with an open shot dynamic gave us a better cup balance in espresso.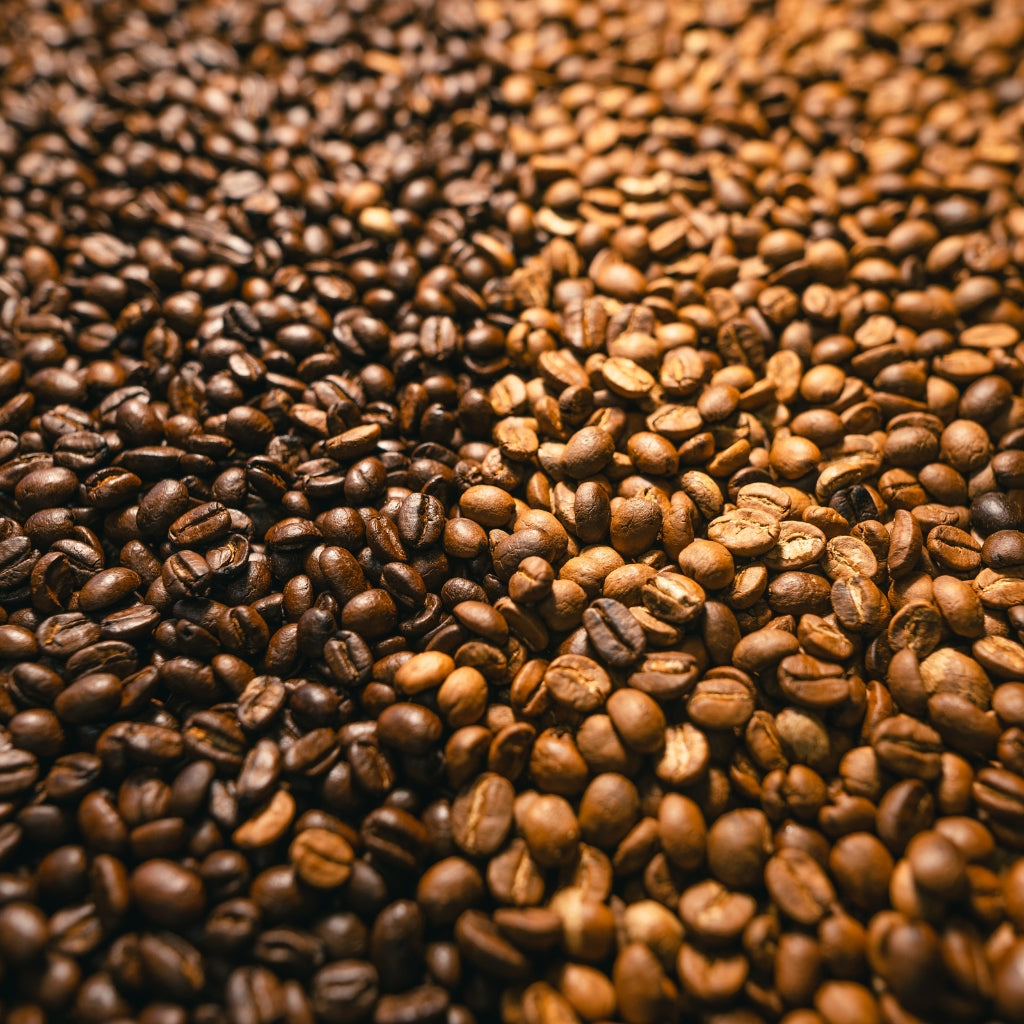 How we roast your coffees
light, medium or dark
Each coffee in our store has a unique roast profile carefully engineered and continuously updated to achieve the best balance of flavor, body, complexity, acidity, sweetness and finish.
It's a never-ending process with new lots arriving almost weekly along with the constantly changing Melbourne weather conditions.
We don't use light, medium or dark as our guide. That's so outdated and quite frankly inaccurate with around 20 shades each of light, medium and dark.
The external or outside color is never a true indicator of a coffee's cup attributes (or performance).
In other words, coffee can appear dark outside but have under-developed internals (sour, flat, weak, thin, etc.) if it was roasted poorly.
Similarly, a light exterior can easily mask or hide internal scorching or invalid roasting profile.
The target for all of our coffees (excluding specific filter roast products that are intentionally roasted lighter) is medium.
Think cafe style and coffee that is best suitable for espresso or traditional brewing devices.
What's critically important to us is that we extract maximum goodness for you to enjoy.
After 20 years and hundreds of thousands of batches, we think our Tier 1 infrastructure, skills and experience surpass the market.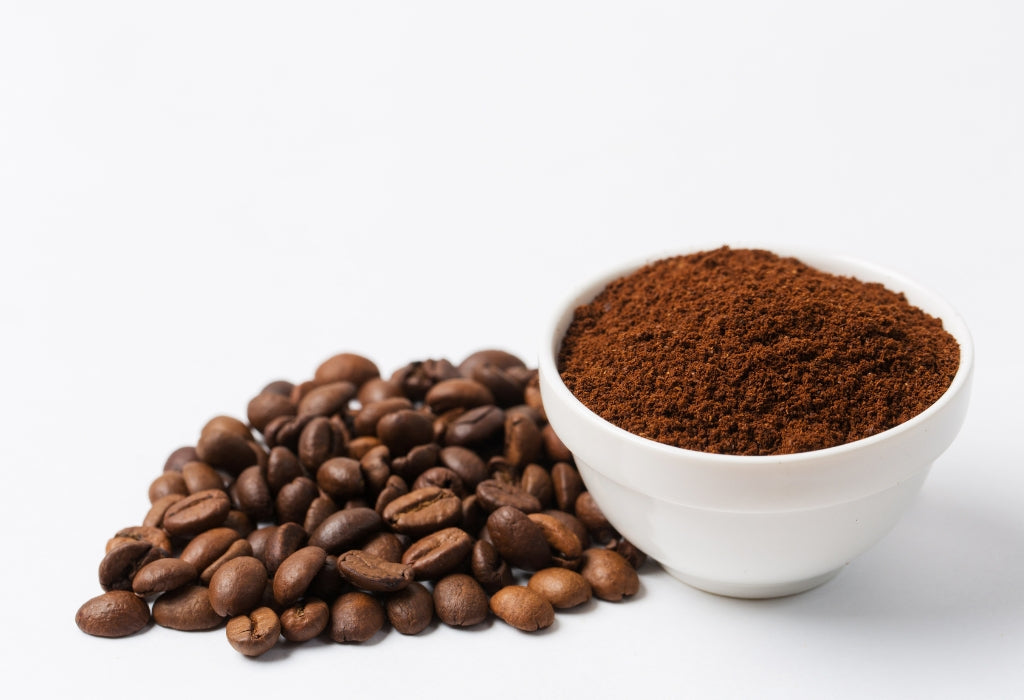 did you know about
Ground coffee
Ground coffee will lose around 80% of essential vitality after 15 minutes oxygen exposure. Even ground coffee inside of a sealed, unopened bag will stale considerably within 2 weeks.
Some brewing applications, such as espresso, require roasted coffee in peak freshness to produce a delicious extraction. Other brew methods are less sensitive to the impact of staling coffee.
To ensure freshness, we never hold, store or manufacture any ground coffees. All our coffees are packed as whole beans within 1hr of roasting to lock in freshness.
When a customer orders ground coffee, we take fresh roasted beans, cut the seal, grind, clean and re-seal within 60 seconds. All at the moment your order is packed for dispatch.
We recommend for the best coffee experience to consider purchasing whole beans and grind only enough to brew just moments beforehand.
Total 5 star reviews: 28
Total 4 star reviews: 0
Total 3 star reviews: 0
Total 2 star reviews: 0
Total 1 star reviews: 0
100%
would recommend this product
Richard G.

Verified Buyer

Recommended.

The sweetness of tamarind was pleasantly tasty. Will buy again.

Gordon F.

Verified Buyer

Well roasted.

Nicely roasted without any sourness yet still light enough for filter duty.

Harry M.

Verified Buyer

Brilliant in Aeropress

Taken away on our trip camping with Aeropress. Works brilliantly.

Selina B.

Verified Buyer

Ideal filter roast coffee.

Quality coffee with good roast without any roasty notes or flavors.

Abbie C.

Verified Buyer

Brewed in V60.

Clean, sweet and delicious
Reviews Loaded
Reviews Added